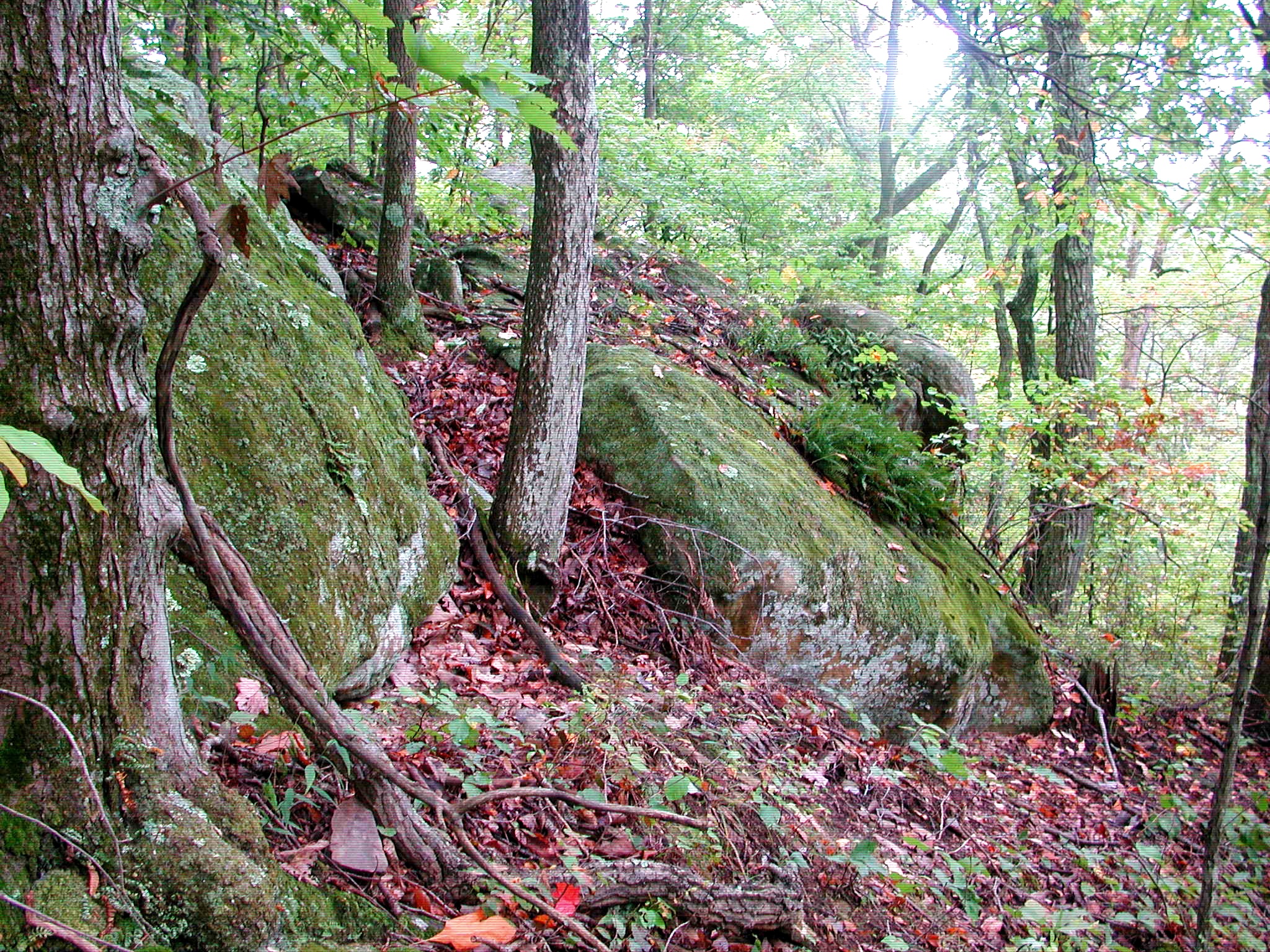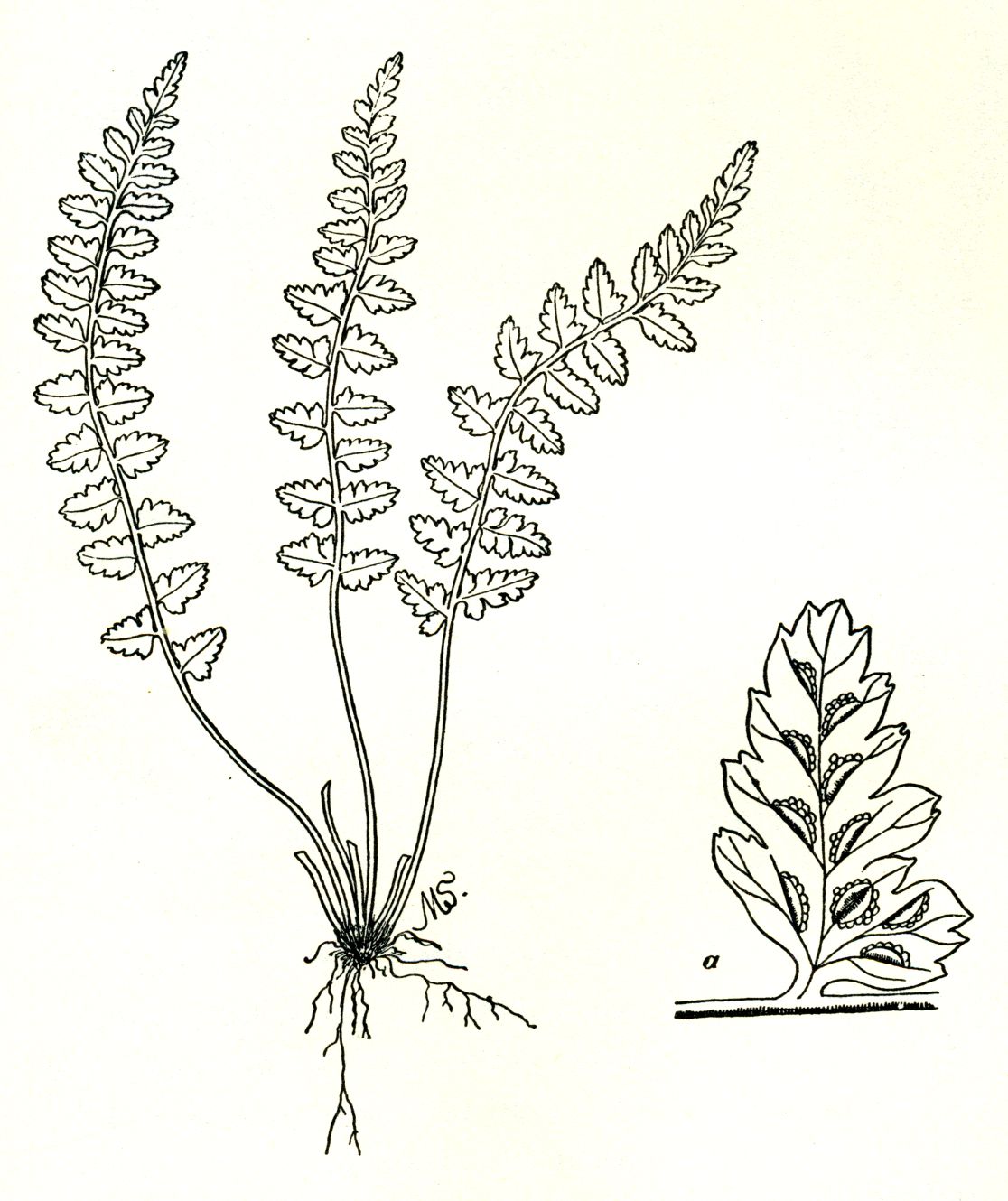 Drawing of Asplenium bradleyi
from Parson's "How to Know the Ferns" (1899)
Acadia Cliffs Wildlife Area has a rather unusual history for such an area. It was originally purchased by the Division of Natural Areas and Preserves as a nature preserve, then turned over to the Division of Wildlife for administration as a wildlife area. This was the only tract of land in Ohio that was purchased for the preservation of a fern species: Bradley's spleenwort, Asplenium bradleyi.

This property features many beautiful cliffs and other rock formations. It also includes an old millstone quarry. Millstone production was well underway at this site before it was realized that these were inferior stones that would lose out to better-quality stones produced elsewhere, so the quarry was abandoned -- but with stacks of unused round millstones on the hillside! This site may still be visited.
To get there from Athens, go east on US-50 from US-33 to OH-329 at Guysville. Turn left on OH-329 and go to Stewart. Turn right there on OH-144 and take it east to Jewell Hollow Road (Beebe Road), at a new bridge over the Hocking River. Turn left and go over the river, then immediately turn right on Beebe Road. Take your first left on Beebe Road, which keeps you on that road, and this will take you into Washington County. In Washington County, Beebe Road becomes Two Mile Run Road. The wildlife area will be first on your left after crossing the county line, then on both sides of the road after the first small side valley to the right. The millstone quarry is on a hillside to the left just before exiting the wildlife area..