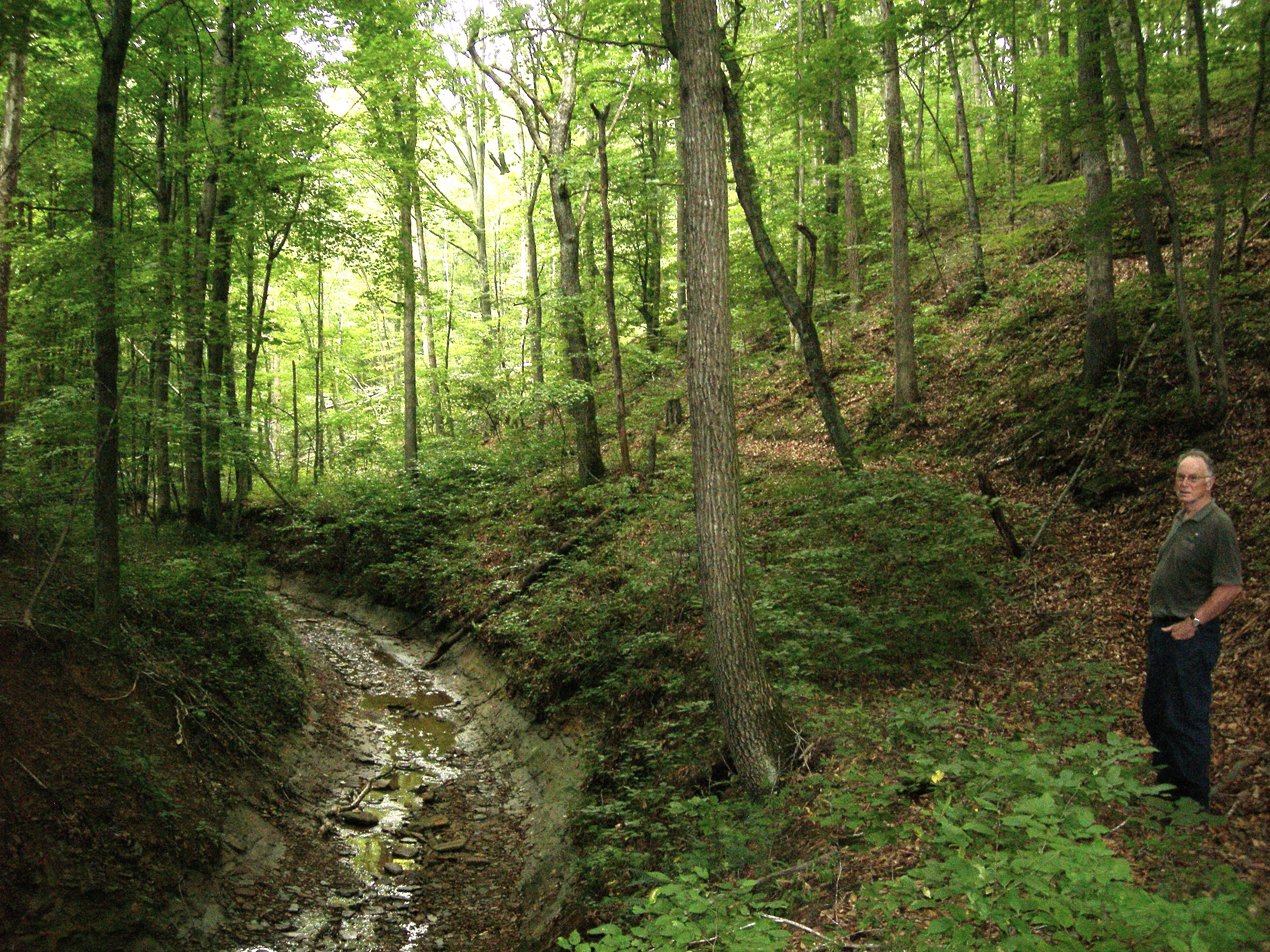 Directions to Pretty Run
Take OH-56 about 32 miles west from OH-682 almost to OH-664 in Hocking County. Just before the intersection of OH-56 with OH-664, turn left on Goose Creek Road, County Road 249. Go 2.0 miles to Lowery Road, Township Road 234. Turn right on Lowery Road. Lowery Road crosses the Hocking-Vinton County line at about 1.15 miles and becomes Macedonia Road, Vinton County Road 47. Go 3 1/4 miles on Lowery/Macedonia Road to Macedonia Church Road, T-35, which may be shown as Shaw Road on some maps. Turn left on Macedonia Church Road, which is not much more than a dirt track. Go about 1/4 mile, across the place where the stream and road coincide, and park in front of the gate. Go uphill behind the gate to reach the trail. Park on the roadside.

Total distance from downtown Athens: about 39 miles.